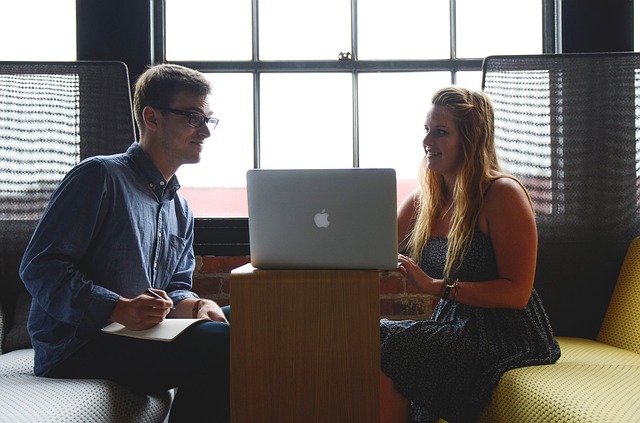 By Tania Harris
Back in the first century it wasn't normal for men and women to be friends. They didn't meet for coffee in morning tea breaks or discuss current affairs over the water-cooler. They didn't sit next to each other in the synagogues and swap ideas about their theology. They certainly didn't discuss their spiritual lives by the village well.
That's why the actions and behaviours of Jesus with the Samaritan woman were so radical. Even his disciples couldn't fathom his socialising with a woman, let alone one with such a scandalous reputation (John 4:27). Somehow Jesus managed to interact with the opposite sex in a healthy way, even being alone with them in a public setting.
Jesus shows us that it is possible to engage meaningfully with our male counterparts. In the radically new equality of the kingdom he inaugurated, it's not surprising. It's when men and women relate together that they are seen to fully represent the image of God (Gen. 1:26-28). So the question is how.
Kissing Your Brother
Here, I believe, the writings of Paul are helpful. At one point Paul is advising his young mentoree Timothy how to pastor a mixed congregation; "Treat younger men as brothers," he writes; "Older women as mothers, and younger women as sisters, with absolute purity" (1 Timothy 5:1a,2). Paul of course was writing from a man's perspective, but we can easily switch it around to apply to us. If Timothy was to treat older women as mothers and younger women as sisters, then we should treat older men as fathers and younger men as brothers. We should ask; how do we act towards our brothers? and then interact with men who are not our husbands or boyfriends in the same way.

I grew up with three brothers; one older, two younger. As children our quibbles were over who got to sit in the front seat of the car and whose turn it was to do the dishes. We did okay given that our birth order rendered all three of them squished to a single bedroom while I got one all to my own.
My brothers are grown up now and are all married to women who love them dearly. They are good men – I would even say attractive men – but it's difficult for me to think of them that way. Even though my middle brother bears a scary resemblance to Matt Damon, it's impossible for me to think of them sexually. The thought of kissing them makes me squirm – as it should. This is what it means to treat men as brothers. The same emotional and physical boundaries that apply to male family members should also apply to our male friends.
Presenting as Sisters
There's another side to Paul's advice. If we are to treat men as brothers, then we need to present ourselves as sisters. We need to show ourselves capable of healthy, godly friendships and in doing so challenge the stereotypes that are so often propagated by our culture.
The view of women as sex objects is one of the main reasons people warn against cross-gendered friendship. Instead of seeing women as co-image bearers, peers and partners, society often presents us as seductresses, temptations and objects of fantasy. The latest Holden comes with a bikini clad pouting woman draped over the bonnet. Musical talent comes wrapped in a plunging cleavage. Domestic goods are marketed with glossy legs and voluptuous lips. Our intelligence, emotions, gifts, callings, and personalities are all reduced to a body, a mere shell of the image of God women are called to bear.
While we may not have control over some of the stereotypes of our culture and we can't change the thoughts and intentions of individual men, we can take responsibility for the way we present ourselves. We can present ourselves as sisters, behaving, speaking and interacting as equals in the family. To these men, we're not looking for the affections of a lover, we're not presenting ourselves to turn them on and we're not offering alluring glances to seek sexual affirmation. That's as irksome as kissing your brother.
Your Friend's Wife
I have to admit it's usually easier for women to be friends with single men. Once it's been established with your man-friend that you're more sister than lover, you can get on with the business of friendship. Oh, there's the rumours to deal with when you regularly sit next to each other in church or hang out together on the weekends, but these are merely minor irritations. The complications come when your man-friend gets married. Now – even if your friendship has been the best thing on the planet – it must take second place to a more important one.
One of my good male friends is an ex-work colleague. We started our jobs around the same time and sat side by side at the desks in our office. Every week we chatted over coffees and compared work notes. In Winter we were ski buddies and engaged in philosophical chats on the chairlift. He taught me how to survive black runs and gave me insights on politics and documentaries on SBS. He was there when I was having a bad day and needed a chin up. I was there the day he met his wife and when they took their sacred vows.
Fortunately I didn't lose my friend after the wedding day. But that's not always the case. Sometimes when your single man-friend gets married, you have to be ready to surrender the friendship. Now your friend's priority is his wife – as it should be. And sometimes a wife doesn't want to compete with a best friend.
The one way I can still be friends with my married male friends is because their wives are happy about it. They are secure in their husband's affections and feel no sense of competition. And now they are friends with me.
The best way to maintain friendships with your married male friends is to get to know your friend's wife. Involve them in the friendship and seek to know them as you do their husbands. It's not only a good way to increase your friendship circle, but it acts a constant reminder of your role.
My life has been blessed by healthy need male friendships. I think we all need them. But being friends with men, especially married men, means that certain boundaries need to be in place. We need to respect our friends' wives. We need to present ourselves as sisters. It's only then that we can enjoy healthy male relationships. And it's then that we can know God more fully by seeing him through eyes of our male friends.
© August 17th 2015, Tania Harris
This article first appeared on God Conversations here.